---
MEAL 
CONVENIENCE

Investors, Packaging Companies, and Ready-to-Eat Cereal Manufacturers are you ready for the future!?
Good day Dairy and Dairy Alternative Beverage Companies we are here to help your sales!
Commuters and Cereal Lovers, 
Greetings Friends!
---
Are you looking for the newest approach to promote traditional brands with exciting product benefits?
Welcome to the wonderful world of Cereal A GO!  Where limitless potential is a real opportunity!  Let us help you reach your consumers and the over 150 million daily American commuters with a little helping hand, allowing your product (meal) to reach the world's hands in a new and impressive premium package design.
---
Cereal A GO! is the packaging industries ONLY-
 

Single-Handed

,

Ready-to-Eat,

Meal Dispensing,
Convenience C

ontainer.
---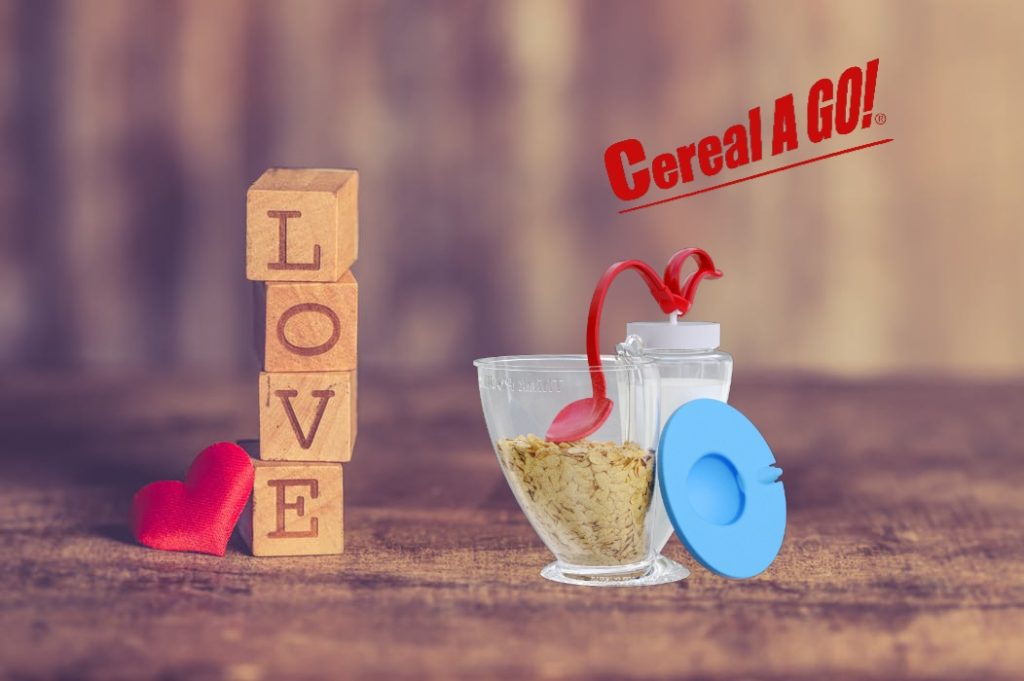 In the past, there have been a number of containers that have attempted to capture this trillion dollar worldwide market.  Yet, all have fallen short of conveniently dispensing and mixing of food for consumers on the go.
---
Enter Cereal A GO!, a unique ergonomic package offering consumers/commuters a familiar and simple container to portably enjoy a meal outside of the home.  With over ten years of market research and development, consumer feed back, and a constant focus on supplying the only product that can meet a great demand for a known desire, Cereal A GO! hits the spot!
The increasing need for a healthy, nutritious, and convenient meal is real and molding todays meal markets.  The growing concern for a wholesome breakfast (or any time meal) is boosting cereal markets around the globe.
---
Fortunately, Cereal A GO! offers versatile, easy to use
versions for your company criteria
---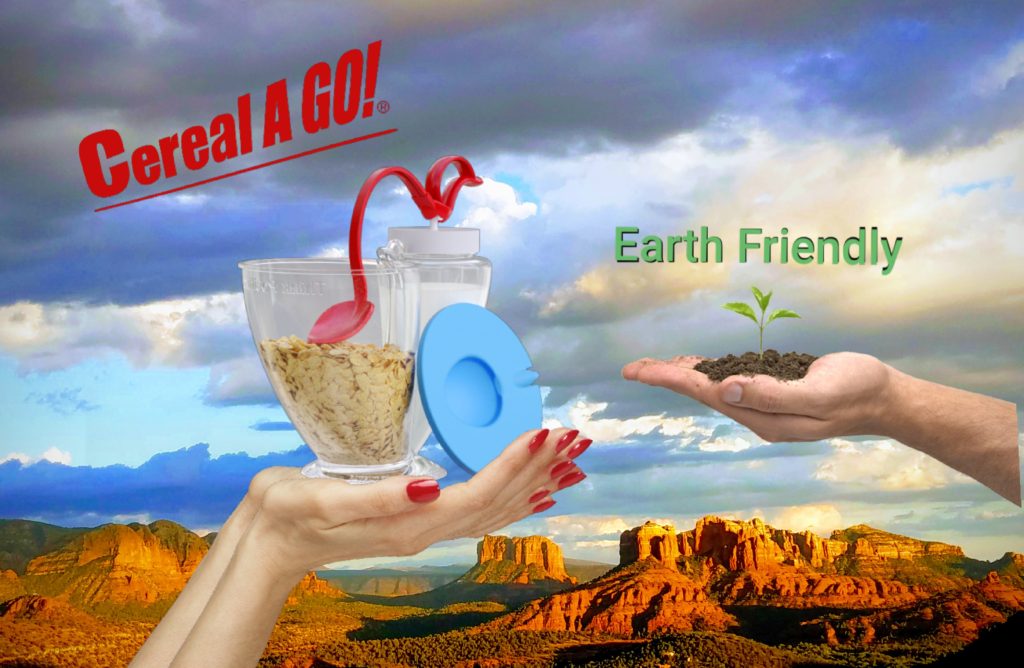 – A reusable/resealing, dishwasher safe, household version used for filling at home. This is a great package for anyone to use at their pleasure, allowing you to eat your favorite combination of a liquid and a solid food together, anywhere at anytime.
---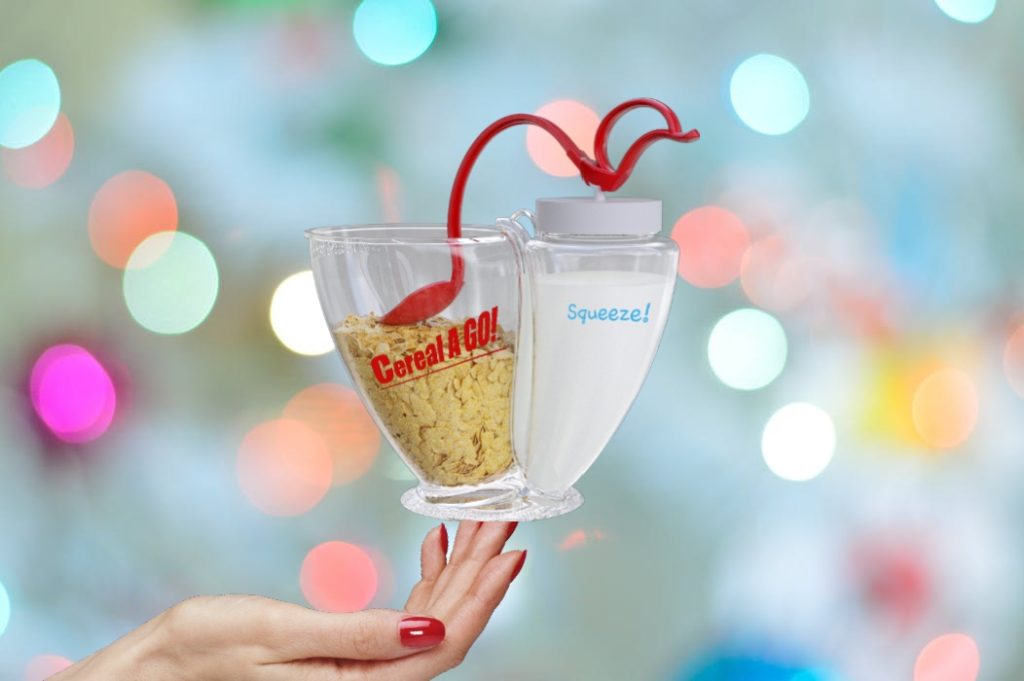 – A single-use/recyclable & compostable version is also available for the masses. This version comes prefilled with brand name foods and liquids (i.e. Acme milk, Acme cereals, Acme cookies and cream, Acme fruit and juices, Acme yogurt and granola, Acme ramen, ect.) The package itself boosts a brand names ability to offer joy and visibility at convenient stores, in vending machines, grocery stores, on airlines… virtually anywhere.
---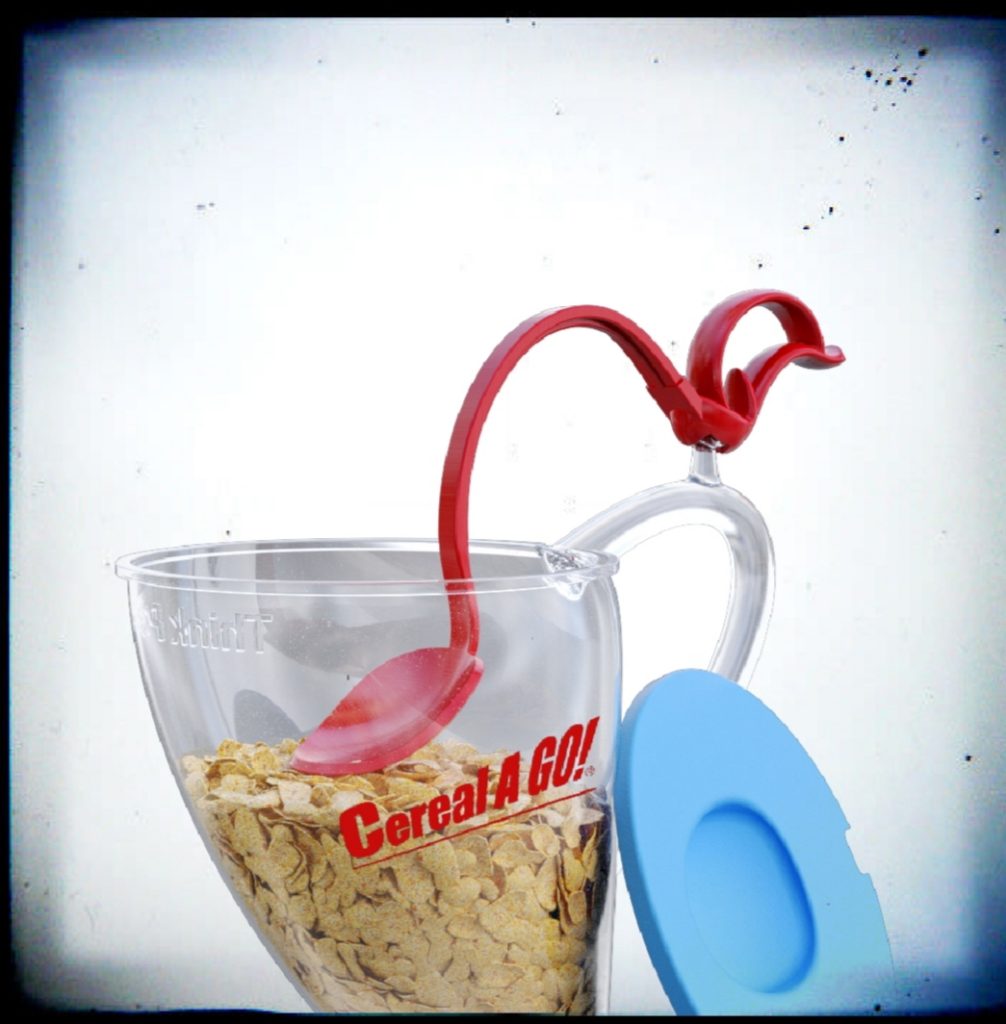 ---
Extend your brands desirability and surpass your competitions market capabilities.  It pays to think outside of the box.
---
Consumers will continue to seek out new sources of convenience for a fresh meal. Coupled with innovation and affordability, this package has got them all!
Put your logo in the mainstreams hands with a solid food next to a liquid, ready for the simplest mixing and able to go anywhere for any time use & you have a winning package!
This is a shining star opportunity, able to serve America's favorite cold meal beyond current limitations. Don't be left in the dark.
According to Transparency Market Report, research shows that by 2019, the ready-to-eat cereal industry will be worth over 43.2 billion dollars. Combine this with the multi-billion dollar dairy, soymilk & almond milk liquid markets, within one package, in one hand and you have a new and exciting dimension for meals with great profitability.
Cereal A GO! is fun for children, friendly and helpful for both elderly & disabled, it is durable, diverse, fits within the car cup holder, and it is intriguing. As well as thoroughly thought through!
Simply remove the lid, exposing the spout and the bowl filled with food, squeeze the liquid filled handle and enjoy a meal with one hand… or pop off the spoon for familiar two handed enlightenment!
---
Here's a fun fact: Cereal A GO! was invented by a former army paratrooper turned humanitarian. He is an artist, a published author, a world explorer, and a passionate lover of life!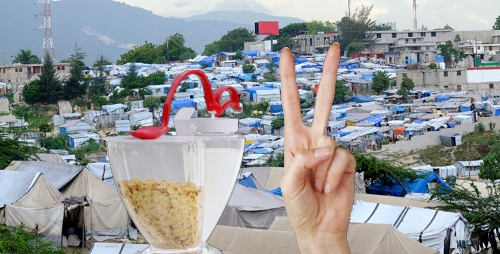 One of our future mission goals is to see our packages eventually airdropped as a nutrient rich, versatile meal helping to aid in
World Relief Situations.
http://www.foxnews.com/food-drink/2017/02/16/retired-army-paratrooper-creates-easier-way-to-eat-cereal.html
---
---
MANUFACTURING & DISTRIBUTION RIGHTS ARE AVALIABLE
---
-Licensing Rights start at $10,000.
-10 years of market licensing with just 10% royalties do.
-Rights to Sublicense available.
Please contact us for further information.
Thank You for being a part of our vision!
---
Cereal A GO! is Patent, TM, SM, and © Protected.
World Wide Rights Are Reserved.
---
Beyond Human Limits, Inc. © 2006-2018.
Think Positive